The T-Rex Cafe in Kansas City, Kansas is one family friendly restaurant you will not want to miss. It is really a destination for a whole afternoon of family fun.
They have great food but the dinos steal the show.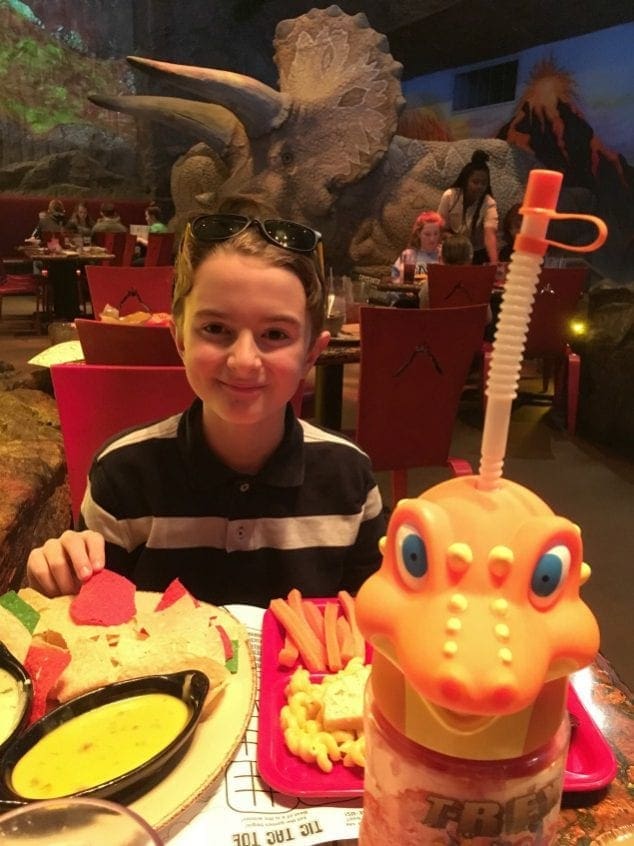 There are huge animatronic dinosaurs that move every so often. While you dine your eyes will be busy checking out all the various dinosaurs near you every so often there is a "meteor shower" with lights.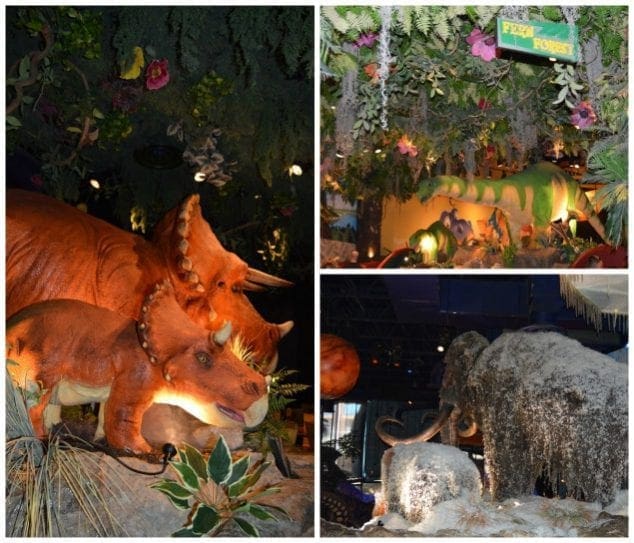 You will be amazed just looking at all the cool settings and that is not even counthing the extra experiences available like an amazing gift shop, jam packed with super cool things. A dino dig spot and a build a bear dino workshop.
It is a super fun experience for the whole family, adults and kids alike.
Check out the more of family travel ideas.